Carnaval time is here. This is that season when parades happen with music and partying, and people dress up in costume and dance in the streets. It's that time when there are formal balls to attend, and beer as far as the eye can see. It's that time when women wear very little clothing and are given beads for it. Ash Wednesday is coming on February 13th this year. It's a little earlier than usual, so right now is time to prepare. It's time to throw caution to the wind before the time comes to give up meat or whatever else you may also give up for Lent. It's the time when you have to be more church conscious than normal. It's the high holy season. Celebrate now, before it's too late.
In Rio De Janeiro they're celebrating the largest and most elaborate Carnaval in the world. The party here takes over the city with millions of people joining in the celebration. There are parades, costume contests, balls, and music lasting for two weeks. But, what if you can't or don't wish to attend the biggest Carnaval in the world?
The Carnaval Venice, the oldest in the world that is still going on.
In Venice, you will find some far more traditional costumes than in the South American countries. They stick with tradition in Venice, and the drama masks are fabulous.
Another great Carnival is in Panama. I know, surprising, but true. They have all the partying and parades that the others do.
But there are various versions of Carnival all over the place. The Philippines celebrates theirs directly after Epiphany. Same celebrations, just a little different time.
The fact is, where there are Catholics, there is Carnival.
In the southern regions of the Netherlands there is Carnival.
All over Brazil there is Carnaval.
In Canada, it's Caribana. It's still celebrated the same way however.
Portugal has their Carnival in the countryside near Porto.
Spain has their best celebrations in the Canary Islands.
Trinidad and Tobago hosts Carnaval in the Caribbean with one of the better known festivals.
Uruguay has the longest lasting Carnival, running for 40 days up until Shrove Tuesday on February 12th this year.
France has Mardi Gras, and the best locale is in Nice. That's what the locals say.
So, Carnaval is everywhere, but in some places it's Mardi Gras, which literally means Fat Tuesday in French. But there is one Mardi Gras that is more noted than any other and that is Mardi Gras New Orleans.
Mardi Gras New Orleans starts in mid January and runs up to Fat Tuesday. They have lots of gold, green and purple. They have some of the old Venetian style costumes and some of the South American style. they have parades, parties, formal balls, and streets full of people celebrating. This is the French meets America in the land of the Creoles. This is the party that draws millions of people each and every year.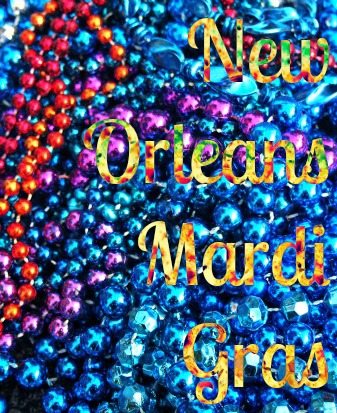 Now, remember one thing about visiting New Orleans during Mardi Gras. If you haven't planned way in advance, beware. On top of Mardi Gras, the Super Bowl is in New Orleans on February 3rd. The town is booked. If you feel that you really have to go with little notice, take a phone loaded with hotel numbers. If there is a cancellation, you may get a place to stay. Flights during this time will be scarce and expensive. Hotels, if you can get a room will be expensive. It's the nature of the beast. Also remember that at midnight starting Ash Wednesday, it's over. It stops dead at midnight.
So, whether you want to go to the biggest Carnaval, the longest, the oldest or Mardi Gras the parties are mostly in full swing right now. Get out now, before it's too late. Carnaval only comes once a year.
http://caribana.com/
http://www.carnaval.com/uruguay/
http://www.venice-carnival-italy.com/
http://www.rio-carnival.net/
http://www.portugaltravelguide.org/carnival-in-portugal.html
http://www.explorepanama.com/interest/carnival/carnival.htm
http://www.nlplanet.com/almanac/carnival
http://www.photius.com/countries/philippines/society/philippines_society_roman_catholicism.html
http://www.carnaval.com/spain/carnaval/
http://www.francetravelguide.com/carnaval-in-nice.html
http://www.mardigrasneworleans.com/
http://www.cafepress.com/artisticcreationsbyninakindred1
http://pixels.com/profiles/terri-dixon.html
http://www.zazzle.com/imagings
Enjoy!