Here's another list of great things that make America what we are.
1. Roswell, New Mexico. Every July Roswell commemorates the 1947 UFO crash (whether it happened or not) by having a huge festival. It's unlike anything else on Earth, and is one of the most extreme festivals around.
2. Carlsbad Caverns, New Mexico. These caverns are probably the most famous in the country and are definitely one of the largest. They are a must see, and there are also back country caves where you can get the real spelunking experience.
3. Banning Mills, Georgia. Here it is. The world's longest zip line. There is an entire park here that is world renowned for it's extreme adventure park and it's amazing zip lines.
4. Bonneville Salt Flats, Utah. This could be Charley. These salt flats have been home to speed demons for decades. Check out the dates for possible flat out racing speed fun!
5. Des Moines, Iowa. When in the USA, check out a state fair, and none is any better than the Iowa State Fair. The rides are big, the shows are big, the tractor pulls are extreme, and the food is fatty and rich and all the stuff that you're told never to eat because it's bad for you. It's a really great time, and quintessential USA heartland.
6. Colorado ATV trails. This is something that any adventurer should try. There are great ATV trails all around the country because we love them so much, but there's something about Colorado and the Rockies that just make it more dramatic.
7. Green Bay, Wisconsin. Picture it. If you could spend a day with an NFL team at training camp, you would be living my dream. Well, you would be if the team was my Green Bay Packers. There is nothing more American than this.
8. Gold Mining in Colorado. There's gold in them thar hills. There are still a lot of places in the country where you can visit a gold mine or do some mining yourself. Some of the best are in Colorado.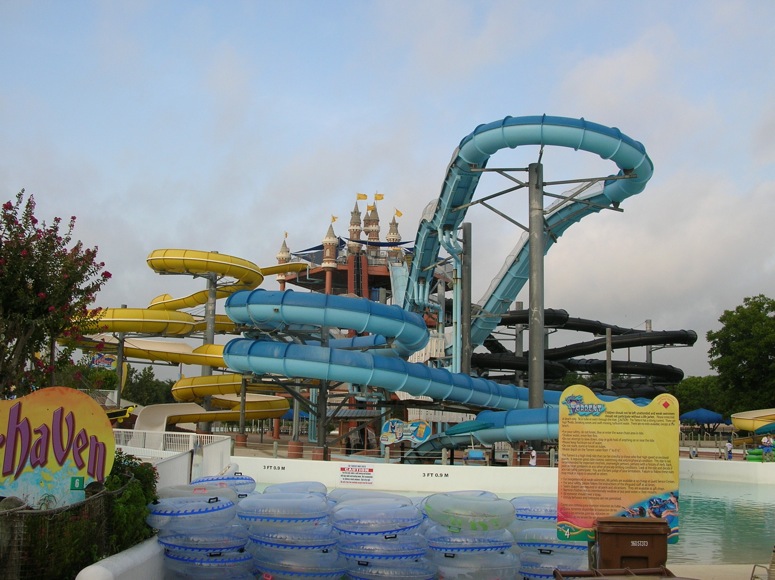 9. Schlitterbahn Water Park, Texas. It's the best in the country and maybe in the world. For a water park, it's a can't miss extreme adventure in and of itself.
10. Scenic Drives. There are tons of these in this country. Columbia River Gorge, Portland, Oregon is one of my favorites. Multonomah Falls on one side, cliffs on the other. I also like the road from Roseburg to Crater Lake National Park. There are others that I will link you to that you would really enjoy, especially on bikes. Don't forget Route 66...that's Americana.
11. Trains, which I know Russ loves. My personal favorite is the Cog Railway up Mount Washington. Not only is it an amazing ride, but the mountain is famous for having the worst weather in the world. It's always interesting up there. There are a lot of truly great trains around the country and there is another cog railway on Pike's Peak.
12. Pike's Peak, Colorado. Not only do they have a cog railway, every year they race up this mountain. It's a lot of fun, and you shouldn't miss it if you're in the neighborhood.
13. Fly in a fighter jet. We love our jet fighters, and there are a few places where you can go up with the pilots. Most of these are in Arizona and Texas, but they are a lot of fun.
14. Zero Gravity. Zero G Corporation will take you on the ride of a lifetime. When in Vegas, do everything extreme and here it is. Feel as weightless as an astronaut.
I hope that all of my ideas will help on your travels! Enjoy!
http://www.ufofestivalroswell.com/
http://www.carlsbad.caverns.national-park.com/hike.htm#cave
http://www.historicbanningmills.com/index.php/zipline-tours
http://www.utah.com/playgrounds/bonneville_salt.htm
http://www.iowastatefair.org/
http://www.atvtrails.org/
http://www.nfl.com/trainingcamp
http://www.gpoc.com/
http://www.schlitterbahn.com/
http://www.ppihc.com/
http://www.incredible-adventures.com/fighter_combat_az.html
http://www.jet-fighter-rides.com/tag/arizona/
http://www.gozerog.com/
http://www.cafepress.com/artisticcreationsbyninakindred1
http://pixels.com/profiles/terri-dixon.html
http://www.zazzle.com/imagings