Deerfield, Massachusetts is one of those overlooked places. They don't have most conventional tourist attractions, but they will keep you busy, give you a lot of fun, and really surprise you. The first surprise for me was the Deerfield Zip Line Tour. This place is amazing. I've been to these joints before, especially in the northeast, and most of the time they are just a place that tests you. They have all kinds of ropes for you to try and walk on and trapeze type things high in the air for you to test your endurance and skill, but they normally have very few zip lines. What I want when I go zip lining, is zip lines. Normally, in my experience, New England drops the ball on that one, but not in Deerfield. This place is almost all zip lines, and they're long ones. It's great. There are a couple of air bridges and a couple of places that you have to repel down to the next level, but other than that, it's zip lining heaven.
Another great attraction in the Deerfield area is the Magic Wings Conservatory. This place is an indoor botanical garden, which is a great getaway in winter. What makes it different than any other botanical garden though?
The butterflies are the big draw here. This is a for profit home where they study butterflies from all over the world. They study, and for a fee, we get to play with the subjects. It's a great way to spend a day, especially with the kids. There are also tropical birds and lizards running amok in the conservatory. They only ask that you do not touch the butterflies and such. Don't worry, the curious little devils will land on you to check you out.
Now, it may be a little hokey, but I defend the Rock and Dinosaur Shop. This is in between all the well known attractions on Route 5 in Deerfield. The silliness of this place is great, with all the fake dinosaurs around to look at. But it's the rocks that are the fun. You can step right up and look for fossils and gems in buckets that are provided buy the owners. It's a lot of fun for kids, and you never know what you're going to find.
The possibilities really are endless!
Probably the most famous of all the attractions in Deerfield is the Yankee Candle Company's flagship store. This place is like a mini trip to Disney Land, or the North Pole. Here, not only will you find an endless choice of scented candles, but you can see Santa Clause pretty much any time of the year.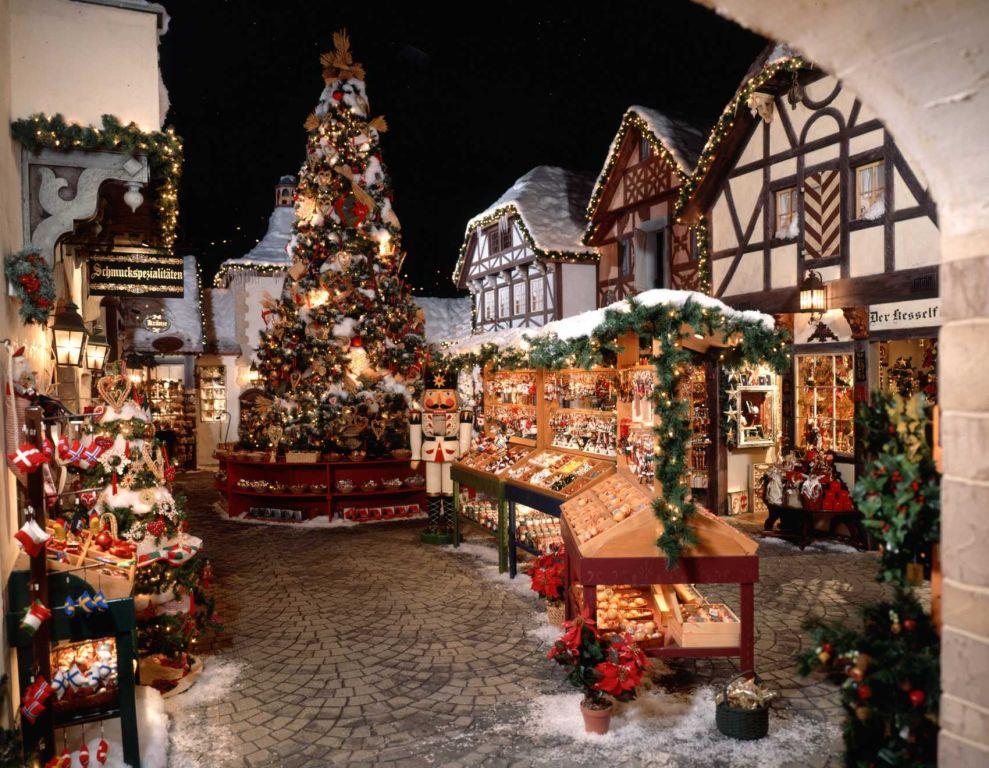 It's always winter and it's always Christmas here. You can come in from a ridiculously hot day and forget all about it. There are ornaments for sale all the time, and toy trains for your entertainment. You can also visit Santa's workshop, and Santa. It's a lot of fun.
But it doesn't end there at Yankee Candle. They have a room that looks like a medieval castle with a drawbridge, thrones to sit on, and a waterfall. They also have an indoor garden with a fountain and a live show performed by robots that are into bluegrass music. You can eat here, buy just about anything you want, have some ice cream, see a show, learn how to make candles, and you can buy a candle too if you can find the time. It's that one of a kind store that you won't soon forget.
People live here. They live in their private homes which are part of the town, and therefore, are part of the museum. They intentionally preserve their homes to be part of the effect. It's amazing.
Enjoy!
http://www.deerfieldattractions.com/deerfield-attractions/the-rock-fossil-dinosaur.html
http://www.yankeecandle.com/about-yankee-candle/visit-our-flagship-store/south-deerfield-events/group-travel/t
http://www.deerfieldzipline.com/index-landing.htm
http://www.magicwings.com/
http://deerfieldmass.com/
http://www.historic-deerfield.org/
http://www.deerfieldma.us/Pages/index
http://deerfieldattractions.com/
http://www.fctours.com/
http://www.realadventures.com/g104050_deerfield-central-mass-massachusetts-vacations.htm
http://businessfinder.masslive.com/MA-South-Deerfield/Retail-Shopping
http://www.discoverourtown.com/MA/South-Deerfield/Shopping-5341.html
http://www.trails.com/south-deerfield_massachusetts-hotels.html
http://www.cafepress.com/artisticcreationsbyninakindred1
http://www.zazzle.com/imagings
http://pixels.com/profiles/terri-dixon.html