My, what a view. Imagine where this might be. It looks like the rustic coast of Maine, or maybe Rhode Island. It could be part of Martha's Vinyard or somewhere along the Cape. Nope, it's Boston. Surprise! This is just part of Boston's Harbor Islands National Park. Who knew? There are 22 islands out there with forts from the Civil War and lighthouses to see.
There's tours to take to view the lighthouses. Most of them are about three hours. There are also tours of varying lengths to take of the forts. Fort Warren on George's Island is celebrating its 150th anniversary this year. Visitors still can see what the fort was like 150 years ago by taking a short ferry ride to the island. Most ferry rides to the islands are about 15 minutes.
You can take your own boat too, if you want.
Here's the thing. Boston is one of the most congested cities in the country. I can't even drive there. It makes me crazy. So, here's the idea that simply floored me. You can take your tent and gear, and go camping on these urban centered islands. I mean real rustic camping. Grape Island, Bumpkin Island and Lovells Island have rustic campgrounds where you can go and pitch your tent, make a fire, get out the marshmallows and watch the city lights of Boston across the harbor. That's one of the wildest ideas I've ever heard of.
I'm not joking. This is the view. That's amazing.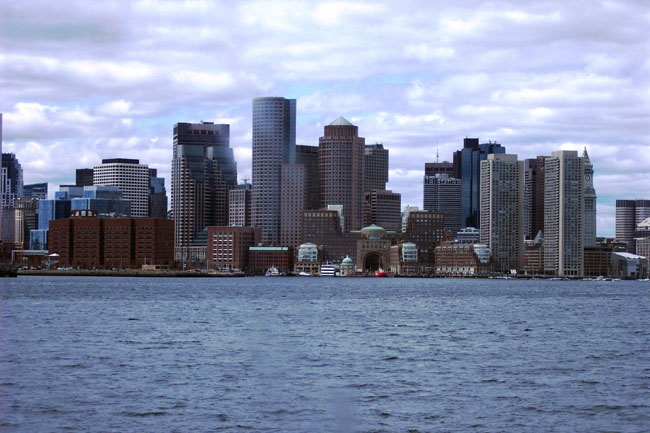 And this is the view.
And this is the view. In the city. On and Island in the harbor. You can catch a ferry to take you to these amazing islands from many places in the city including Long Wharf. It's really that easy. If you decide to camp, you do have to make a reservation. But it's all possible. It's all within the city. The islands are beautiful, historic, and accessible. Some of them even have snack bars.
So hey, if you've never done any urban camping, then this is your quest. This is the most beautiful rustic camping in a city that you'll ever find. Try it out, and see what you're missing by driving hundreds of miles to get away from the city. You' don't have to. Your big getaway is sitting out in the harbor in Boston.
http://www.bostonharborislands.org/
http://www.youtube.com/user/Bostonharborislands
http://www.fbhi.org/index.html
http://www.cafepress.com/artisticcreationsbyninakindred1
http://www.zazzle.com/imagings
http://pixels.com/profiles/terri-dixon.html
Wish that they would have linked up better, but check them out anyway. You can see seals, whales, lighthouses, and forts as well as rugged coastline, and beautiful sunrises and sunsets. Enjoy!