Welcome to Cuba, and for the first time in decades, we Americans can go. The travel restrictions on visiting Cuba have been relaxed for the time being here in the U.S. and that means that it's time for an adventure. Communist countries are normally a wide diversion from the rest of the world. They lie somewhere between third world countries and modern developed countries. They have modern conveniences that are allowed by the government, and they could have more, but they don't. It's that simple. Sometimes they seem so lost in time that they are at third world levels, but they aren't. That's all part of what makes them so interesting.
In Cuba, the rise of the Communists meant that the Capitalists here in the U.S. and several other countries around the world were going to try and convince them to throw away their Communist beliefs and join our club. The way that we do these things is by embargoes, sanctions and boycotts. It's the political way in the civilized world. Whatever. So, the Cubans had a hard time importing cars for 50 years or so.
Now, if you like classic cars, Havana is your Mecca. The Cubans are very proud of their cars. The family car is a member of the family like a dog or cat. Cubans have spent decades keeping these old cars going, because new cars were never an option. The result? There's a city full of amazing old cars.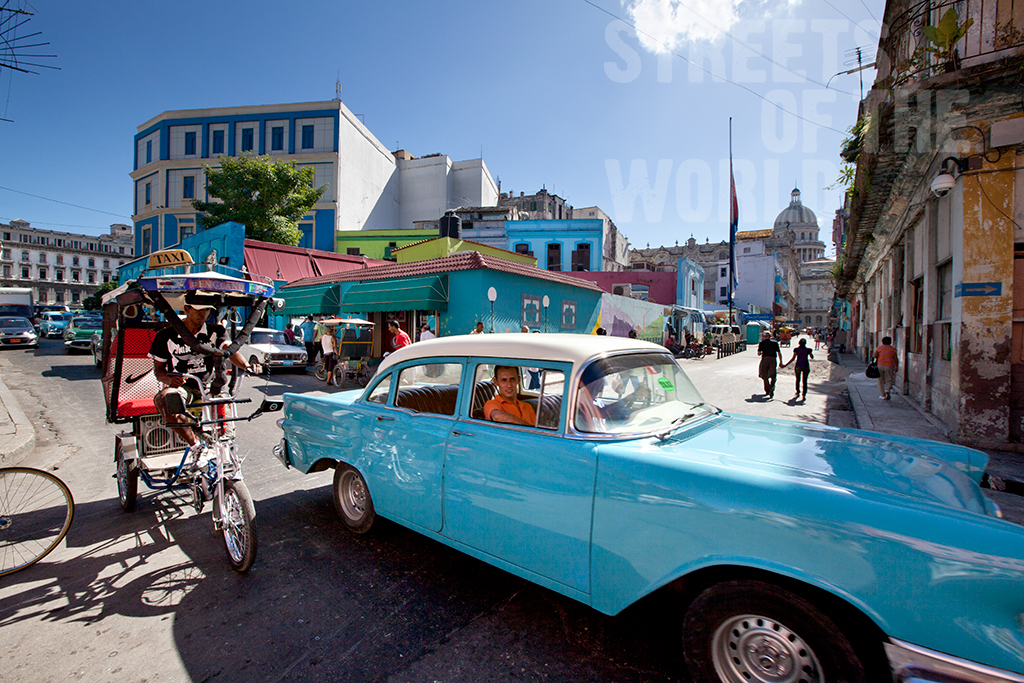 Now, restrictions are easing. This is one of those activities that I advise not waiting to do. Sooner or later, these cars will fade away. But for now, you can catch a ride with one of the owners of these amazing cars right on the streets of the city. It's almost like hailing a cab. There is no formal way to get to ride in one, so wave at one on the street and ask for a ride. Cubans are some of the most friendly strangers on Earth.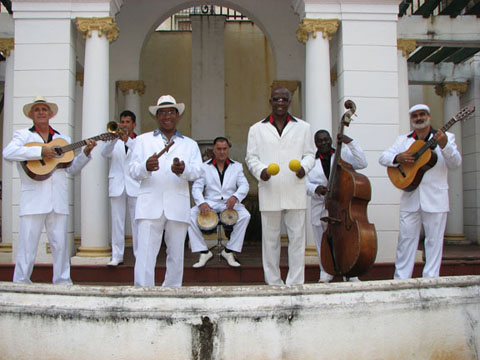 Now, it would be rude to only mention one thing to do in Cuba, although it is the most unique and why it's on this blog. But, there are a lot of other things that are fun to do while in the Havana area. One of those things is to make sure you are there over a Saturday night so that you can experience the nightlife. For starters, the Cuban National Folklore Group gives basic Rumba lessons on the patio outside their dance studio every Saturday afternoon. Then, you can use your new found experience all night long in clubs around the city.
The Tropicana Nightclub is probably the most famous nightclub in all of Cuba. The shows are huge, loud, and colorful. The drinks are large. The dancing is great and the atmosphere is something that you would gladly go to Cuba for with everything that you've come to expect in Caribbean style.
At the edge of the city is the fortress of San Carlos de la Cabaña built in the 1700's and a great attractions to take the kids to see. There is also the El Castillo de los Tres Reyes built in the 1600's. There is a lot of history in Havana. There's the Revolutionary Square where Fidel Castro took control of the government over 50 years ago.
There are a lot of things to do in Havana, and a lot of things to see in Cuba. You can even go to the Palmar Farm and see how they do things on the farm in Cuba. They do have cock fights there, so be careful what you sign on for.
There are many things to keep you fascinated in Cuba. The old towns like Trinidad, the new cities like Havana. There are great diving spots and a national aquarium for those who don't want to go diving for themselves.
But the cars are unique. It's like a step back in time in a perfectly modern city. It's something that you don't get to see or experience riding in in most places around the world unless you spend thousands buying a classic car and a lot of time attending shows and cruise nights. It's the way to go to an exotic country that has just opened up for American tourists and do something that you wouldn't ordinarily do. Now isn't that why we all travel in the first place?
So, catch an old car in Havana. They have the ones that have been worked on to death,
and the ones that look like they've just come off the dealer's floors. It's a great adventure, a great way to see the sights, and a great way to meet the locals. Do it soon, before the cars get retired and the ambiance fades away.
http://gocuba.ca/client/destinations/show.php?destination_id=1
http://www.netssa.com/la_maison.html
http://autenticacuba.com/arts-culture/dance/#axzz2HaAsbxKp
http://www.autoweek.com/article/20080718/FREE/844003623
http://travel.state.gov/travel/cis_pa_tw/cis/cis_1097.html
http://www.lonelyplanet.com/cuba
http://www.cuba-style.com/cuban-fashion/8-la-maison-havana-unique-fashion-show
http://www.havana-guide.com/la-maison-havana.html
http://cubatravelforamericans.com/2010/04/24/la-maison-havana/
http://www.autoweek.com/article/20080718/FREE/844003623
http://www.cubasun.net/cuba_dailyexcursions.html
http://insightcuba.com/cuba-tours
http://www.realcubaonline.com/
http://www.intrepidtravel.com/cuba/best-cuba-1819
http://www.cafepress.com/artisticcreationsbyninakindred1
http://pixels.com/profiles/terri-dixon.html
http://www.zazzle.com/imagings
Enjoy!