This is the latest way to experience a rainforest. As time goes on and more people want to have that experience, the people who live there are trying to find easier ways for people to do just that. A couple of decades ago, it would have been almost impossible for the average Joe to go to a rainforest in Borneo and see the views up close and personal. The idea of just walking around and seeing rare birds and Orangutans was something that only the richest people in the world with personal guides and fancy equipment could do.
Not any more. This is the canopy walkway at the Discovery Center just outside of Sandakan, Borneo. It may be a little bit of a wild drive to get the 24 km to the Center, since the roads are not necessarily what you would expect in America. The roads are dirt, and subject to the weather. It isn't always an easy drive, but the payoff is well worth it.
There are observation towers here in the middle of the rainforest. Instead of taking ropes and clips with a guide and camping gear...you can just walk along and look for yourself. You don't have to be a wilderness buff. You don't have to be an adrenaline junkie. You can just do it.
Now, I don't mean to say that this is handicap accessible or anything. You do have to be in moderately good shape to take this walk. The walkway itself is up to 100 meters high in the canopy. There are inclines and stairs along the way. But the views are amazing.
You might even see some of these guys. That's right, the local residents are Orangutans. These wonderful primates are becoming more and more rare and are currently listed on the endangered species lists. In Borneo, not far from the Discovery Center, there is the Danum Valley Conservation Area. Here the Orangutan is protected, so that they can live and prosper. The conservation area is another fabulous stop on this tour, so don't miss that either. There are programs to take part in to learn more about these animals. There are guided tours there, and much else.
Now this is the Borneo Rainforest Lodge. This is the place to stay if you want to spend some time in the area and see the wildlife up close and personal. They have many activities to keep you occupied and teach you about the area. They also have their own walkway in the rainforest. It rises up to 26 meters above the rainforest floor and goes for about 300 meters through the canopy.
There are some other activities at the lodge that are worth checking into such as the natural jacuzzi, the nature trails, ancient coffins with skeletons in them, a safari drive, night walks and so on. You can even go innertubing on the river. It's a wonderful way to commune with nature. It's a wonderful way to see the rainforest. It's a great way to learn about the local community.
And the lodge is one of the greenest places to stay on Earth too. They are well aware that we need to be aware of our waste and keep the rainforests as well as the rest of the planet in mind as we go to live our lives with all of our luxuries. The lodge is solar powered and fairly self contained. The staff is nice too.
So, if you want to see the rainforest up close and personal, come to the Rainforest Discovery Center in the Danum Valley in Borneo.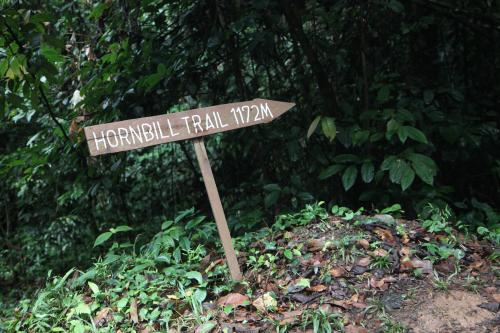 Come stay at the Borneo Rainforest Lodge, so you can take the time to investigate the valley area. There are Pygmy Elephants, Orangutans, monkeys, and rare and beautiful birds here to see. There are trees so large that it takes a ring of ten people to encircle them. It's amazing, it's beautiful, and it's waiting to be visited.
http://www.borneorainforestlodge.com/packages/itinerary4day.htm
http://www.goborneotravel.com/rainforest-discovery-centre-sabah/
http://danum-valley.com/borneo-rainforest-lodge.htm
http://www.borneonaturetours.com/www/default.aspx
http://ngm.nationalgeographic.com/2008/11/borneo/white-text
http://www.destination360.com/asia/malaysia/borneo-rainforest
http://www.mongabay.com/borneo.html
http://www.sabahborneo.com/
http://www.villa.com.au/search-results/borneo-sabah-rainforests-and-wildlife-experience/
http://www.responsibletravel.com/holiday/5308/orangutans-and-ibans-tour-to-borneo
http://www.cafepress.com/artisticcreationsbyninakindred1
http://pixels.com/profiles/terri-dixon.html
http://www.zazzle.com/imagings
Come and experience this wonderful idea of walking through the rainforest canopy before it gets out. Right now it is quiet and comfortable. In the future as more rainforest areas develop these kinds of attractions, such as the one in Queensland, Australia that has already gone up, the crowds will thicken. Get there ahead of the crowds.
Enjoy!