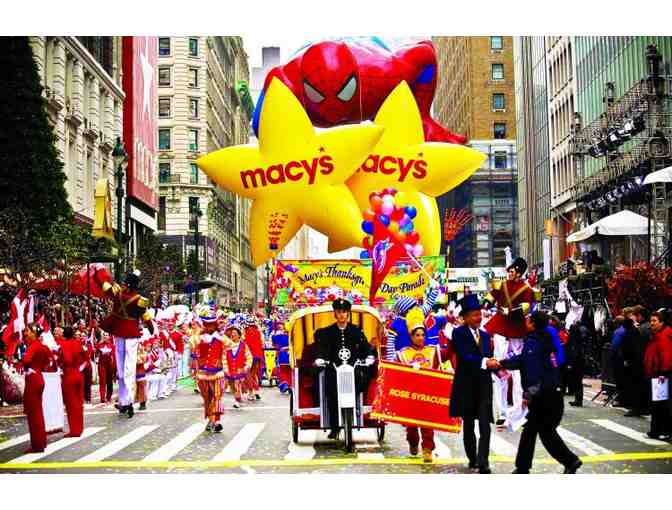 It's that time again. It's that time when most of us are going over the river and through the woods to gramother's house for Thanksgiving. It's that time of year that the retail world has turned into a total fiasco so that Walmart, Target, and Kmart can have a war over who will get the most sales for the Christmas rush known as Black Friday.
As a veteran of the retail world, I would just like to say that for once Walmart is not responsible for the war that took Black Friday now into Thanksgiving evening. Walmart did not start the opening of retail stores on Thanksgiving. That was started by the whiners who are now complaining about being open for 41 straight hours over at Kmart. Some years ago, while the Walmart folks were on their way to their families house to have turkey, they noticed that Kmart had opened it's doors from noon until 8 pm. So, all you whiners over at Kmart can suck it up and go to work like all of us other retailers, because you started the ball rolling. You have no one but yourselves to blame.
For anyone else who is whining about the current state of affairs in the shopping world at Thanksgiving, you can blame Target for the sales bumping up to Thanksgiving night. Target took the idea of being open on Thanksgiving and decided to head start everyone with a midnight sale. The rest just followed suit. Don't blame the obvious life sucking Walmart for all the holiday woes. Take a look at the history folks. It is what it is. Now we all shop at 6 pm on Thanksgiving and miss that last football game. Gone are the days of seeing a great episode of Punkin' Chunkin' or the Peanuts Thanksgiving Special. It is what it is, so let's move on to other parts of Thanksgiving as it is still one of America's most beloved family holidays.
So, speaking of Charlie Brown and the Peanuts special, I wanted to talk about some really amazing things to do on Thanksgiving. The Macy's Day Parade is the most famous of all the Thanksgiving Parades in the country. There are about three million people who go to see the parade each year in New York City, and it's a great time. The thing is, you don't have to go this one alone. There are tour companies out there that love to set you up for a great time in the Big Apple over the holiday. They also include fabulous hotels, and a trip to Radio City Music Hall in most of the standard tours. Take the time and have a ball in New York on Thanksgiving.
If you want a traditional style Thanksgiving, Plymouth, MA has it all. They have the Plimouth Plantation's traditional Thanksgiving for the meal and the history and everything. They also have a fabulous parade and all the fixins for a great day.
St. Louis, MO is the location of another of the country's favorite parades. This town gets all decked out to welcome Santa to town for the holiday season. St. Louis has tons of stuff planned for the visitor between Thanksgiving and Christmas and is one of the most festive locations in the country.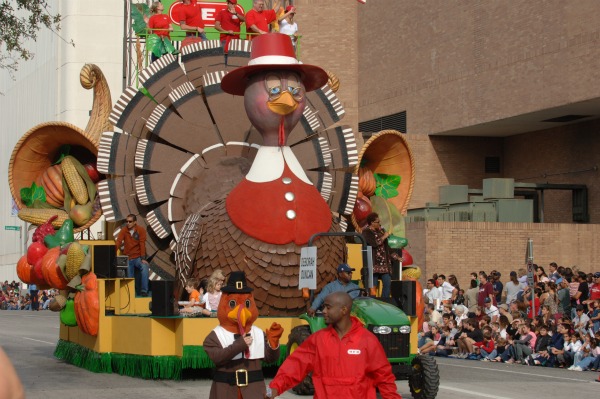 Hello Houston, TX and one of the most popular parades in the country. The Thanksgiving Day Parade in Houston is labeled the H E B Thanksgiving Day Parade, just in case you're trying to look it up. Now, Houston has tons of holiday stuff, plus it has one thing that most of the other popular destinations don't have. It's not as cold there. It's a great place to go if you want to get out of the cold for the holidays.
It's got it all, even the balloons. It's the McDonald's Chicago Thanksgiving Day Parade. Thousands upon Thousands of people line the streets of downtown Chicago for this event, and they are never disappointed. It's a great family treat.
Charlotte, NC is more of a holiday parade than a Thanksgiving one. It takes place around Thanksgiving instead of on it, so you get a little time with the family. The Carousel Parade is a tradition in the Carolinas and is also a supplier of scholarships for students in those states. So, a lot of fun and a purpose too.
That's right, Detroit, MI. These poor folks have seen their beautiful and bustling city crumble virtually to it's foundations, but that does not keep them from loading up and going out to celebrate Thanksgiving. America's Thanksgiving Parade is a huge event, with visitors from all over coming to take in the splendor that is downtown Detroit. We all should take a trip out that way and show those folks some support. They've had it tough lately. Besides, Thanksgiving is football day in Detroit with the Lions hosting a game there every single Thanksgiving.
And last but not least, Philidelphia, PA. It's the oldest and one of the grandest of all the Thanksgiving Day Parades. Hundreds of Thousands of people come out for this one. It's got it all, and of course it has Santa at the end. It's a great time for the family, and can be combined with a trip full of culture and history as well. This great City of Brotherly Love was once the seat of government in this country and it's a great place to spend some quality time.
So, those are the parades. They are spectacular and fun for everyone. It's a great way to spend the holiday if you don't have relatives waiting for you through the woods.
Just one more little thing to add. In San Francisco and New York, there are dinner cruises for Thanksgiving. This is a scenic way to spend your Thanksgiving Dinner. It's worth a look. It makes a great holiday even more memorable.
So, enjoy your Thanksgiving. Most of us will be eating some turkey and running off to work nowadays, but if you don't have to do all of that, there are some fabulous options to be explored.
Happy Thanksgiving!
http://christmasinstlouis.org/home
http://www.usathanksgiving.com/
http://houstontx.gov/thanksgivingparade/index.html
http://www.carrouselparade.org/
http://www.chicagofestivals.org/
http://www.huffingtonpost.com/us-news-travel/americas-best-thanksgivin_b_2082039.html
http://www.visitphilly.com/events/philadelphia/philadelphia-thanksgiving-day-parade/
http://www.atlantictours.com/thanksgiving-in-new-york
https://www.coachusa.com/gadabout/booking.asp?action=ProductDetail&TRP=1&productId=3589
http://www.bestofnewyork.com/tours/hornblower-cruises-thanksgiving-day-dinner/
http://www.theparade.org/paradetours.php
http://www.nyctrip.com/Pages/index.aspx?PageID=83
http://www.viator.com/USA-tourism/Thanksgiving-Celebrations-tours-tickets/d77-t12048
http://www1.macys.com/index.ognc?cm_sp=navigation-_-top_nav-_-macys_icon
http://www.cafepress.com/artisticcreationsbyninakindred1
http://pixels.com/profiles/terri-dixon.html
http://www.zazzle.com/imagings