We've all been there. It's the first time that you're trying to plan a trip out of the country. You haven't ever been anywhere, except around the USA, and you want to try and broaden your horizons. It's scary, and you don't want to pick a location that you've always wanted to see and then get there and have a terrible time. I mean, you may not be a foreign language expert, and you may have trouble communicating with the locals. You don't have the money to hire a personal guide. What should you do? You don't know if you can take your cell phone with you, you don't know if you'll be able to plug in your stuff, you're not sure if you've gotten the best deal. There are a lot of questions that need a lot of answers for your first real trip abroad.
So, you have to ask yourself some questions. First, are you going to your dream destination? Is this the one place that you've always wanted to see? If you aren't sure, maybe you should look around a little bit before deciding. There are problems associated with the trips that have been dreamed about since childhood. The number one problem with that idea is political problems. Always check the Department of State for any warnings before booking a trip abroad. I also always register my travel information on their website, just in case. I'm not looking for trouble, but it has found me from time to time and it's a good idea to do the right thing and register before you leave.
There are other things to check. The first is the news. You might want to skip the channels on your television and go to a news feed on your computer, phone, or tablet. You can check out what's going on in the country you intend to visit and see if it's a good time. If not, I highly recommend that you either put off your trip or choose a new location. I've been writing about locations all over the world for years, and I can tell you that there is always something equally impressive and sometimes more so than your original idea and simply by looking you may find a new favorite spot. Last year, I was going to go to southern Spain, but the political climate in Morocco--a side trip I wanted to take--was not good. I chose Switzerland instead. It turned out that the economic climate in Spain, which I already knew was bad, was worse than I had ever imagined, so I was glad that we didn't go. Also, the spot in Switzerland was one of the most wonderful places I have ever been. Don't be married to an idea. Be flexible enough to make a great trip happen.
Don't be afraid to leave the cities. There are thousands of wonderful cities to visit around the world, but the countryside and the small towns and villages are great. Go ahead and rent that car, skip the trains and see the countryside for yourself. It's liberating. You learn more about the locals and the local customs by visiting the small spots. Most cars have satellite navigation as an option. The big cities are just like our big cities for the most part. Some of them are prettier and older but they are fast moving and you never get to see how the locals live there. In the small towns you get to know the people faster and you find out more about real life.
So, do they speak English? You might be surprised. Look, no one wants to hire a guide or an interpreter if they don't need to. That takes the independence and the wonder of it all out of the trip. This amazing adventure just became something that you can't do yourself. I hate that feeling. The first time I went to Russia it was the Soviet Union and I was clueless. I had a guide and he was nice. He was also a bodyguard sent by the government and probably some kind of KGB guy. Needless to say, I didn't know whether he was helping me or watching me. I didn't like it and that could be why to this day I'm not fond of interpreter situations. But you may be surprised how many countries speak a lot of English. There are more than the obvious ones like Australia and Britain.
Here's a list that I found:
Antigua and Barbuda, Australia, Bahamas, Barbados, Belize, Botswana, Brunei, Cameroon, Canada
Dominica, Ethiopia, Fiji, Gambia, Ghana, Gibraltar,Grenada, Guyana, India, Ireland, Israel, Jamaica, Kenya, Kiribati, Lesotho, Liberia, Malawi, Malta, Marshall Islands, Mauritius, Micronesia, Namibia, Nauru, New Zealand, Nigeria, Pakistan, Palau, Papua New Guinea, Philippines, Rwanda, Saint Kitts and Nevis, Saint Lucia, Saint Vincent and the Grenadines, Samoa, Seychelles, Sierra Leone, Singapore, Solomon Islands, South Africa, Swaziland, Tanzania, Tonga, Trinidad and Tobago, Tuvalu
Uganda, United Kingdom, United States, Vanuatu, Zambia, Zimbabwe
There are also resort areas around the world like Sun City, everything in Jamaica, Switzerland, and so on that speak English. There are also countries like Finland, and Iceland where English is not referred to as an official language but is spoken by nearly everyone. Check out your area of desired travel and see who speaks what. If they don't speak much English, they may speak some other language that you speak.
So, now you've picked a spot where you can talk to the locals and not end up in the newspaper back home because you got caught up in an international incident. Good. Now you need to make reservations. There are many websites, and I mean many, where you can book your vacation. I start there. Sometimes I look at packages, but they normally don't apply to me. I want to do my own thing, and you might too. Start with the package sites and efficiency sites like Expedia and Kayak. Then double check the rates with the airlines and hotels that you are looking at from those sites. Sometimes the best price is the package site. Sometimes you can do better directly with that airline or property.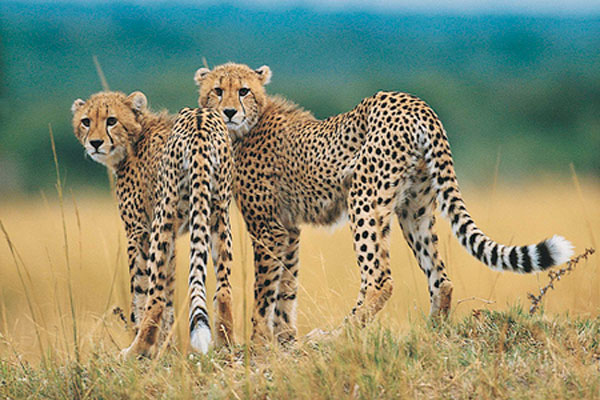 How do you decide what to do? Well, I love to look at the website for travel in the country or countries that I am going to visit. That country's national website is a good option as well. That's a start. There are travel gurus like Rick Steves and Anthony Bourdain out there to help with their tips. There's the Travel Channel and websites from television channels that promote travel. There's a dozen or so travel magazines from Conde' Nast to National Geographic and all the local magazines for various areas. There are great guidebooks and the websites that represent them. There are a thousand different ways to research your trip and figure out what to do when you get there or along the way. Do not over plan. Leave yourself some breathing time. If you over plan, you will be so busy following your itinerary that you will not be able to enjoy the experience. Take time to take lots of pictures and video and enjoy your time in your dream destination.
In the end, it doesn't matter what you do or where you go, as long as you enjoy it. What does matter is the little things. You will most likely in this day and age have modern devices with you. You will have a camera, a cell phone, an Ipod, and maybe even a computer or video camera. You will need to plug in things and charge things and use things. This can be a problem. Cell phones head the list. American cell phones for the most part don't work in other countries. You should look into either buying a cheap cell phone to use while in that country or buy an international phone off the internet. Another problem is plugging things in. You should look into buying adapters for the country you are intending to visit. There are several different devices that you can buy. You can even buy an adapter that will work almost anywhere. Make sure that you read the instructions completely and make sure that you have all the switches on your adapter in the right place. There are many adapters that you have to choose the voltage that you are switching that outlet too, otherwise it will just plug in and use the same voltage. The result for us Americans is that the voltage may melt our curling irons. Also, for your cell phones and Ipod and many other things that you will want to charge, take a car charger and use it in your rental. I'm not joking. It's safer than trying to navigate adapters and outlets, and the car charger is pretty much universal. It works almost any where in almost any car.
So, if you want to get away there are a million places to go. Choose wisely, pack wisely, research it, check a lot of prices before you book, and take time to enjoy your trip. You may be the kind of traveler that only gets to take a great vacation once or twice, so you need to make sure that it's unforgettable for all the right reasons.
Enjoy!
http://geography.about.com/od/politicalgeography/a/englishcountry.htm
http://www.walkabouttravelgear.com/adapterIndex.html
http://www.kropla.com/electric2.htm
http://www.mobal.com/international-cell-phones-buy/
http://www.telestial.com/
http://www.calibex.com/Charger-For-Car/zzcalibex2zB1z0--search-html?nxtg=1e650a500520-933AFFF31DA8136E
http://www.frommers.com/
http://www.lonelyplanet.com/
http://www.fodors.com/
http://www.ricksteves.com/
https://www.insight.com/?cm_mmc=MSN-_-S-Brand-_-S-Insight_URLS-_-inishgt.com&cm_guid=4-_-11657395004-_-1096251253-_-b
http://www.expedia.com/?semcid=33316-1_b&kword=expedia!e.ZzZz.2500000001595.0.1128667300.expedia.expedia
http://www.kayak.com/
http://www.webjet.com/?utm_source=BingAds&utm_medium=CPC&utm_term=webjet&utm_campaign=Webjet_Basic
http://www.bookingbuddy.com/flight.php?source=msn_bml_MSBB_Air_BB_Brand_General_booking_buddy&suppress_dart_ads=1&taparam=EBBMsnUS_K45036773_A261340842_NS&supmt=e&supai=174019659
http://www.rentalcars.com/?affiliateCode=msn_us_pl&cor=us&label=msn-us-domestic&adcamp=MSN%20-%20USA-Pay%20Local%20-%20Generic&utm_content=Rental%20Cars%20-%20Brand&adplat=msn&adco=cpc&utm_term=rental%20cars
http://www.state.gov/
http://www.travelguidesfree.com/
http://www.cafepress.com/artisticcreationsbyninakindred1
http://www.zazzle.com/imagings
http://pixels.com/profiles/terri-dixon.html