It seems as though the country part of the US is turning up with Titanic Museums. The one in Branson, MO looks a lot like the one in the area of Dollywood in Tennessee. So, what else can one expect when visiting Branson, MO? Not the normal resort stuff. For one thing, they aren't Vegas, although the lights might be deceiving. They are a more family friendly venue. One thing I can tell you is that some flood control dams, some Ozark Mountains, and a small town of only about 6,000 folks has turned into a vacation destination that is simply unforgettable.
Silver Dollar City is one of the oldest attractions in Branson. It's the local theme park that brings theme back into it. They do have some great rides, but they have a whole lot of other fun and entertaining things to do. They have some water rides. They have great food and some shows. I don't think you can go too far these days in Branson without some kind of a show. But there are a couple of things that you don't see much in other theme parks. The first one is the crafters. There are artisans there that are helping to preserve the old arts by practicing them and sharing them. Not only can you see what they are doing, but most of them will let you join in and give it a try for yourself. You don't get that kind of hands on experience in most of that type of location. The other thing that they have is Marvel Cave. Marvel Cave is one of the first things that the good folks of Branson discovered that they thought might be of interest to the traveler.
Marvel Cave is a stunning underground wonderland and a great deal of fun for just about anyone.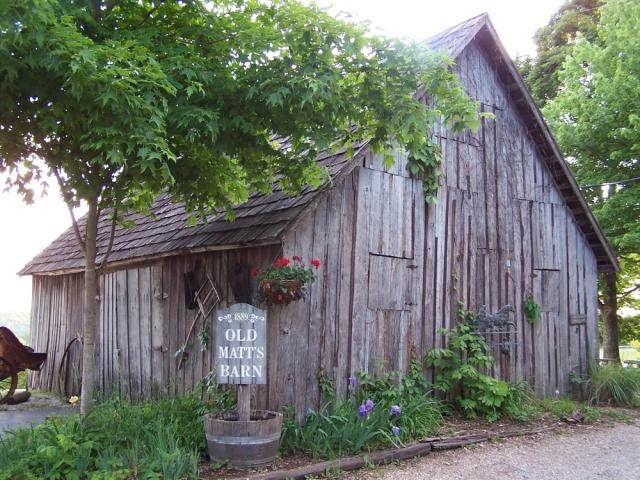 Another of Branson's claims to fame is Harold Bell Wright's "Shepherd of the Hills." The Shepherd of the Hills Farm and Homestead is a wonderful place to spend some time when you've had enough of shows and shopping for a while. Here you can see buildings from older times, take a trail ride and just relax and enjoy history.
Now if you do like the hustle and bustle, you must spend some time on Highway 76. This is where so much of it happens. Here you can find water parks, amazing go kart tracks, dozens of mini golf courses, shopping that makes Branson the third largest outlet shopping area in the country, all kinds of hotels and restaurants, and everything that makes a place touristy. If you need family fun, this is your road.
Let's get this one out there. You can do all the stuff that you can do in other locations right here. There's Ripley's Believe it or not. There's Hollywood Wax Museum, there's IMAX, there's Duck Tours, there's the Branson Belle Showboat, and there are stage shows of all kinds all over town. It's what the place was built for. The difference between this place and someplace like Las Vegas is simple. It's built for families. The shows aren't full of half naked dancing girls. The streets aren't full of casinos. It's family fun. The shows are more of a country theme, so if you're looking for hip hop don't come here. If you would like to see world famous country stars, this is your spot.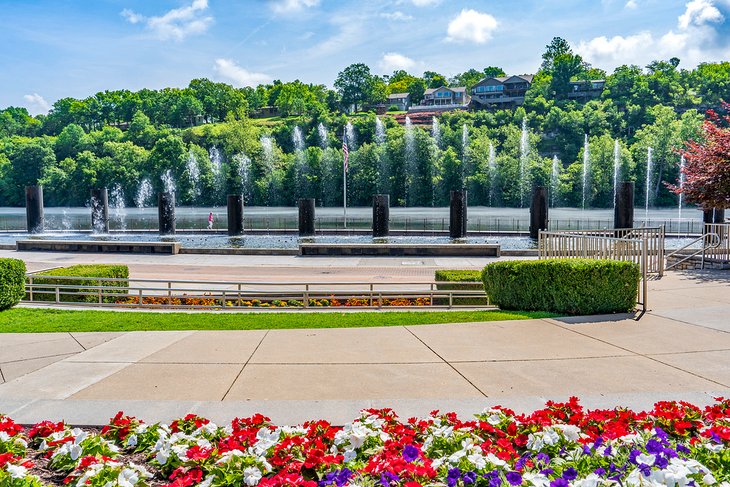 There's not much you won't find in Branson. The landing even has performing fountains that were created by the same people who did the ones for the Bellagio. Everything in this town is set up for the tourist. It's all a lot of fun, right down to the beautiful Branson Scenic Railway. You will not be bored in this town. You can go see an Elvis impersonator, or Yakov Smirnoff the comedian who has made this town his permanent home. There's so much to do that you can't do it all.
Then there are the lakes. There are three of them that were formed when three flood control dams were built in the Branson area in the early 1900's. These are wonderful vacationlands as well. Here you can boat, ski, swim, scuba dive, sunbathe, hike, picnic, sail, para sail, camp, jet ski, bike, and fish. That's the adventure for anyone here folks. This one's for you, fisherman. There may be the country's biggest international festival in Branson every year. There may be at least a dozen golf courses including PGA tour ones. There may be more country shows that you can shake a stick at. But, for the fisherman in the family, this is a Mecca.
Here on these three lakes and the rivers that feed them is some of the best fishing anywhere. The lakes and streams are stocked. There are fishing lodges all over the place. You can rent all kinds of equipment from boats to fishing gear for your visit. Branson has all kinds of fishing stores from bait shops to Bass Pro Shops. You can go to seminars to learn how to tie flies. You can enter any one of numerous fishing competitions held throughout the year. This is a huge fishing venue. People come here from all over to fish and fish in contests. Some of the best shopping for fisherman is here. Some of the best conditions for fisherman is here. Some of the best lodging and deals for fisherman is here. You can take a fishing tour with one of the local companies. It's a great place to fish, hands down. You will not regret coming to Branson if you love to fish.
Don't forget, I've recommended this place for the fisherman and there's a two purpose reason for this. I write for people who do not travel alone. For the fisherman looking to do nothing more than get away with a couple of his fishing buddies there are lots of places to go in this world. Branson is the perfect place to go with the family and get in some great fishing time. As I've said, there are tons of things to do. You can go and get in some fishing time and then spend some time with the rest of the family. You don't have to pray that your kids will grow up to want to go fishing with you in Branson. You can all have fun things to do all in the same location. It's a great thing.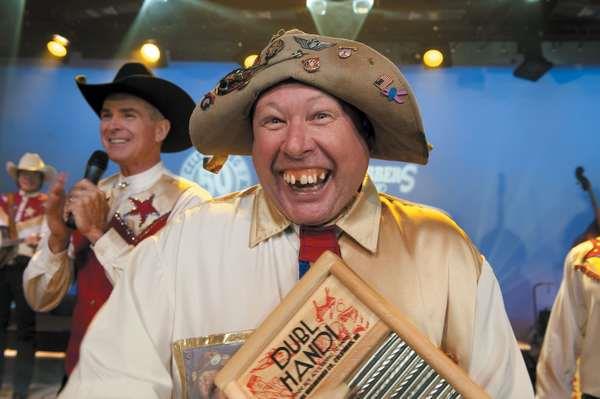 So, come and check out Branson. There's so much to do that you can't do it all. Fisherman take your gear so you can fish while your family is watching Herkimer over at Baldknobber's. It will be a family vacation that no fisherman or anyone else will soon forget.
Enjoy!
http://www.bransontourismcenter.com/?phid=585
http://www.bransonshows.com/vacationPackages.cfm
http://packages.grandcountry.com/spring2014bing/
http://www.branson.com/
http://www.explorebranson.com/
http://www.silverdollarcity.com/
http://www.cityofbranson.org/
http://bransonmissouri.com/
http://www.bransonworld.com/branson-attractions/detail/branson-celebration-city.html
http://bransontraveloffice.com/dixie-stampede/
http://www.dixiestampede.com/
http://www.bransontourismcenter.com/shows/info/titanic-museum-attraction?phid=585
http://www.yakov.com/
http://www.baldknobbers.com/
http://www.lilleyslanding.com/lodging
http://www.bransontrain.com/
http://www.cardcow.com/221883/farm-tour-shepherd-hill-branson-missouri/
http://www.fishingguidebranson.com/
http://www.branson.com/fishing/fishing/
http://bransonguidedfishingtrips.com/
http://www.fishingbransonmissouri.com/index.htm
http://www.basspro.com/webapp/wcs/stores/servlet/CFPageC?storeId=10151&catalogId=10051&appID=94&tab=3&storeID=35
http://bransontraveloffice.com/shows/showboat-branson-belle/
http://seetheworldinbranson.com/music-fest/
http://www.booking.com/city/us/branson.html?aid=306742&label=msn-yvCKKVy*phKxnaA_UAxk0w-3462915065&utm_campaign=United+States+of+America&utm_medium=cpc&utm_source=bing&utm_term=hotels%20branson%20mo
http://www.bransonguidedfishingtrips.com/taneycomo.html
http://fishbranson.com/
http://www.cafepress.com/artisticcreationsbyninakindred1
https://www.fictionpress.com/u/530752/Nina-Kindred
http://www.zazzle.com/imagings
http://pixels.com/profiles/terri-dixon.html