Africa has historically been a European wonderland of adventure. We in America look at a beautiful picture of a beach and think that we're probably looking at Hawaii or California, maybe Florida. It's how we look at it. So, is it any wonder that most people don't wander around gasping at the idea of taking a massive long set of flights to get to a place like Dar es Salaam in Tanzania? We're Americans, and it's easier to go somewhere else. Sometimes I think that we're just too attached to our televisions and computers or we work too much to think about going so far to go to the beach. So, why would you go to a place like Tanzania?
Tanzania is one of the oldest continuously inhabited places on Earth. Some of the oldest remains of humans and other creatures have been dug up here. It's been lorded over by many groups including the Germans and the British. Tanzanite is a popular gemstone from the 90's that comes from this tantalizing country. Dar es Salaam is one of the fastest growing cities in the world. It's modern with subways, taxis and buses. It even has a water park. Amongst all the beach goers along the shore, are an enormous collection of ex patriots from all over the world. The suburban peninsula, Msasani is full of them, along with the fancy houses that they buy.
Dar es Salaam was originally a tiny fishing village called
Mzizima back in pre colonial times, but it was eventually swallowed up the the sprawling city that we now see. It has a thriving port, an international airport and is currently the capital of the country. But, it is just another city in a country where Americans have to pay an extra $100 for a visa just to be there. It is just another city where it's probably a little iffy as to whether or not tourists should go out at night. It is a strange place where some of the beaches are divided between the Africans and the Indians. Why would this be an adventure for anyone? Maybe the question should be why wouldn't it be, but I mentioned Dar because it's a starting point for one of the world's great adventures.
The Selous Game Reserve is one of those places that you really need to fly to. Dar is where you catch the little bush planes that can take you there. The Selous is one of the largest game reserves in the world. It's also one of the oldest protected wildlife areas in Africa having been a protected area since the 1870's. The reserve is larger than Switzerland, and is largely untouched by man to this day.
Selous is home to one of the largest populations of elephants, even though to this day they are fighting off poachers. They also have huge numbers of all the big game that people love to come to Africa to see like giraffes, lions, hippos, rhinos and so on. They have one of the few populations of black rhinos in the world. They have hundreds of species of birds. They have water buffalo, zebra, all kinds of antelopes and gazelles. It's amazing all of the animals that live there.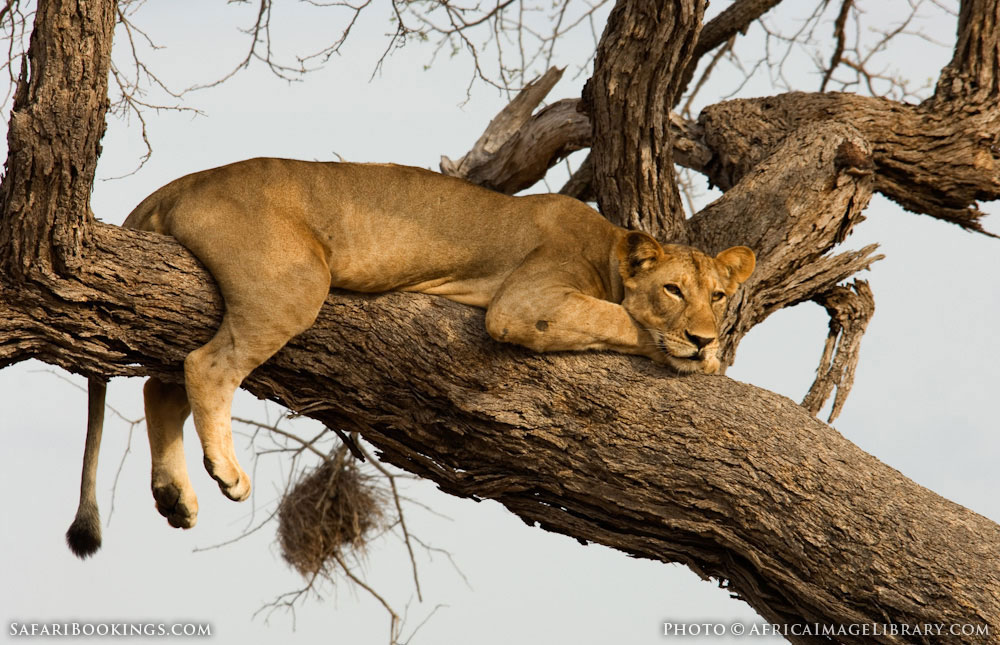 What's the difference at Selous? With all the hubbub about Kruger National Park and most of Botswana, why would I choose to recommend a game reserve that hasn't been on TV in forty years? Because it's the off the beaten path choice. It was there first. The founder of the park, Frederick Selous is buried right in the park. He loved the area and helped to protect the wildlife there. In this park, the animals are comfortable. They haven't been overly exposed to humans in over 100 years. There are some small settlements that pre existed the park and are still there. They have special permission to hunt the animals for subsistence much like the Inuits with whale hunting. But, other than that, and poachers which are still a problem with the elephants, there is not hunting in the area and the animals are largely not afraid of the humans that come to take films and pictures of them.
Home base for any safari in Selous is along the river. This is where the various camps are. Most of them are luxury camping in the grand old style of the British safari visitors of times of old. The Rufiji River is the largest in Tanzania, and the camp that bears it's name is a wonderful base camp for going on safari. From the Rufiji River Camp and many others, you can go on a boat safari, driving safari, or walking safari. There are many choices, and they are all guided. The people who run the camps, the tours that come in, and the safaris are experienced folks that will show you a plethora of exotic animals and a generally great time.
The professionals who take you on safari will get you up close and personal with the wildlife. They know what they're doing.
The accommodations in the Selous are spectacular and vary upon taste. You may stay in a tent like bungalow, or a building. Some places have pools and lodges. Some of them are more rugged and blend in with the surroundings. There are several options, so choose the one that fits your style. I won't lie, this will not be an inexpensive trip. There are some vacation places on the web like Kensington Tours, and Vantage that may give you an upfront price for a trip like this, but most places will want to speak with you to customize a tour and, therefore, they won't just list prices. Everything is specialized when you do something like this so there may be no two prices alike amongst customers. They take into account lots of things that make them all very special and all very different in pricing.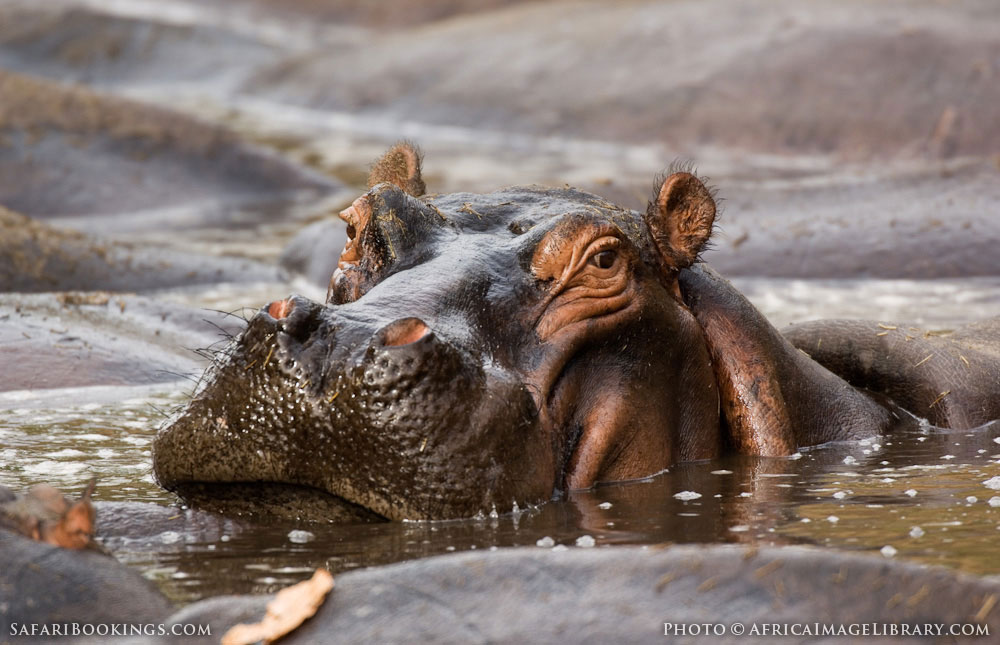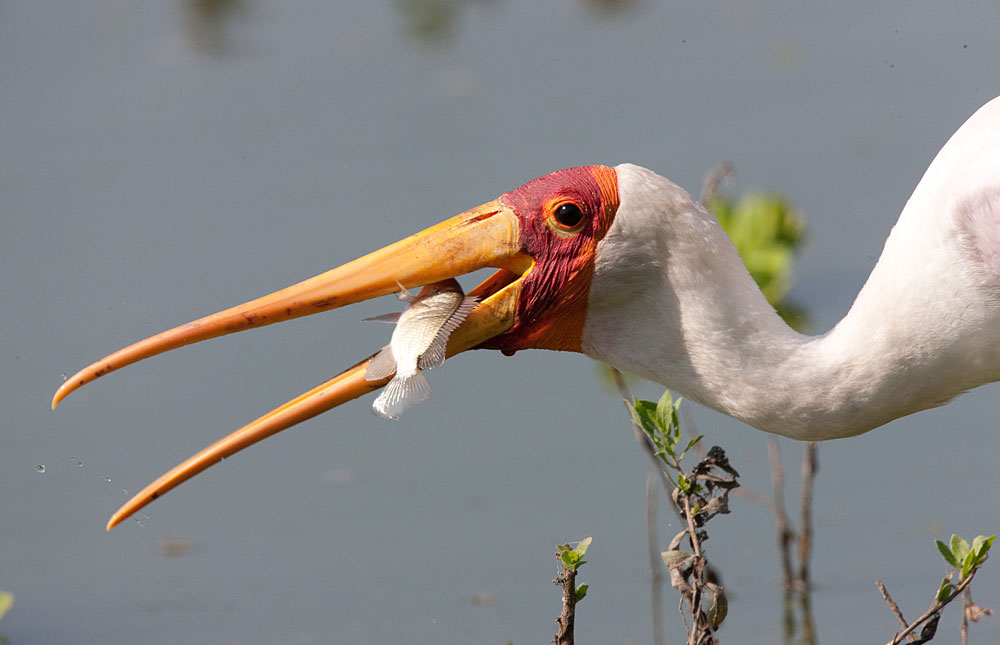 If you want to do something special, this is it. This is an adventure in its truest form. If you want to see the largest Baobab Tree in all of Africa, if you want to see giraffe, hippos, birds and everything else in its most honest and real habitat, this is the place and the way to do it. We all need to do something once in a lifetime, and this is one of those bucket list things. You only live once. This should be a piece of it.
Enjoy!
http://www.selous.com/
http://www.tanzania-adventure.com/tanzania-national-parks/selous-game-reserve/
http://www.africatravelresource.com/africa/tanzania/s/selous/
http://safari-selous-camp.com/en/selous-game-reserve/
http://www.jimbizaselous.com/
http://www.safarihq.com/parks/selous-game-reserve/
http://selous-mbega-camp.com/gamereserve.html
http://www.expertafrica.com/tanzania/selous-game-reserve
http://www.selous.com/siwandu/camp
http://www.africannaturalheritage.org/Selous-Game-Reserve-Tanzania.html
http://www.selouslodge.co.tz/selous-game-reserve/
http://www.thetanzaniaspecialists.net/where-to-go/selous-game-reserve/sand-rivers-selous
http://www.selousgamereserve.net/selous-accommodation.html
http://www.rufijirivercamp.com/home
http://www.dekezadhows.com/
http://www.lonelyplanet.com/tanzania/dar-es-salaam
http://www.africansafaris.com/tanzania?_bt={creative}&_bk=+Tanzania%20+tours&_bm=e&utm_content=3271378239&utm_term=+Tanzania%20+tours&utm_campaign=[US_S006]+Tanzania&utm_source=Bing_Yahoo&utm_medium=cpc
http://www.sanctuaryretreats.com/tanzania-holidays?utm_source=bing&utm_medium=cpc&utm_term=tanzania%20tours&utm_campaign=US|Destinations--Tanzania--%28E%29
http://www.globalbasecamps.com/tanzania/serengeti-ecotour/safari-and-canvas-tanzania-deluxe?kcid=27a3f885-7a92-8b68-ab49-00004ba02ecc
http://www.voyagetrek.com/Travel/Tours/Safaris/Tanzania?tfa_SpecialFormNotes=Bing-Search&tfa_SpecialNotes2=tanzania%20tours
http://www.affordabletours.com/Destinations/Tanzania/
http://www.tourvacationstogo.com/tanzania_tours.cfm
http://www.africantravelinc.com/african-safari-and-tour/safaris/tanzania/
http://www.cafepress.com/artisticcreationsbyninakindred1
https://www.fictionpress.com/u/530752/Nina-Kindred
http://ninakindred.wix.com/ninakindredgroup
http://www.zazzle.com/imagings
http://pixels.com/profiles/terri-dixon.html