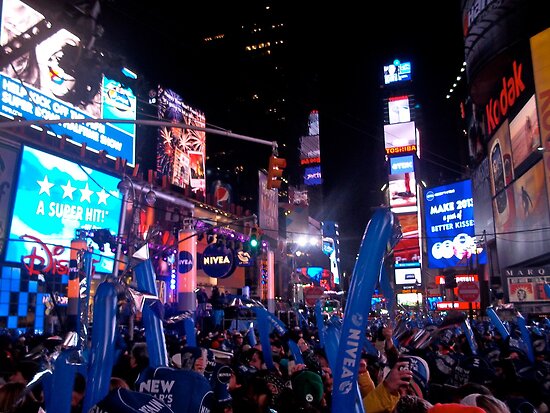 New Year's is fast approaching, and there's no time for much. Therefore my blog will be short and sweet this week. One of the few things that almost everyone on Earth has in common, is that we mostly celebrate New Year's at midnight on December 31st. It's just the way it is. It is the one holiday that we most have in common around this globe. There are a couple of other New Year's, but the standard has been shifting over the years for everyone to have some kind of celebration on this night.
There are many customs around the world for celebrating this occasion. When I was in Russia, the locals where we were made a bonfire. It was on the night of January 6th. They took paper and pencil, and wrote down all of the things that the previous year had tested them with. I thought it was a really polite way of saying all the bad stuff. They wadded up the paper after making their list and threw it in the fire to say good bye to it. Then they made a wish for the new year and jumped over the fire to go into the new year. It was interesting.
Likewise, the Icelanders also tend to celebrate with bonfires and family gathered around. The town does not have a celebratory fire works display like many other cities. The locals all have their own and it makes an amazing spectacle. It's the community in Iceland that really counts and they all come together on New Year's.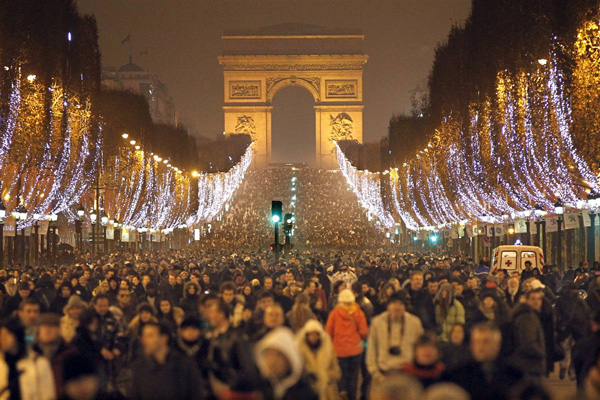 In the same tradition as New York City, the streets of Paris are full of people celebrating the New Year. The busiest street in town is shut down for pedestrians and the fireworks are everywhere.
One of my favorite New Year's I spent was in Budapest. This town is great. At noon on New Year's Eve, they shut down. I mean there's no store open, and not a lot of restaurants. Most people have a party to go to. We had ours at our hotel that night. There was music, food, and some wonderful company. At midnight, they came around with a pig. That's right, a live pig. It was a small pig and the purpose was to pull the pig's tail and make a wish for the coming year. Not a lot of fun for the pig, but it was a very interesting tradition.
One of the most amazing celebrations that I've ever watched, even though it was on Youtube, was the fireworks in London. They do it along the river in the center of town. The fireworks are unmatched in their grandeur. They also shoot off the fireworks to music which you can hear all over the area. It's truly amazing.
Fireworks are a great way to celebrate the New Year, no matter where you are. If you're like me, and have to work way too much during the holidays, you may end up at home. I spend New Year's Eve at home with my family. We watch all the celebrations around the world on the computer and we love every minute of it. I've spent a lot of time traveling the world on that magical night, and now I spend it with my son. It's the greatest way I've found to spend New Year's Eve. We do our toasts at midnight and then we have a silly string fight. That's our tradition. We love it. Remember to drive safe, have fun, and look forward to all the great things in the upcoming year. I hope that you all have wonderful traditions of your own, and I hope that you all have a very Happy New Year!
Enjoy!
http://www.iceland.is/
http://www.australia.com/
http://www.visitlondon.com/
http://www.visitbritain.com/en/US/
http://www.moscowcity.com/
http://www.yaytaipei.com/#search=Where+do+you+want+to+stay%3F&checkin-show=Check-In&checkin=2014-12-25&checkout-show=Check-Out&checkout=2014-12-26&price_low=Low&price_high=High&city_id=-2637882&t=1419429741738
http://www.kuala-lumpur.ws/
http://english.buenosaires.com/
http://www.riodejaneiro.com/
http://www.joburgtourism.com/
http://www.paris-paris-paris.com/
http://www.rome.info/
http://www.budapest.com/
http://www.aboutvienna.org/
http://www.prague.eu/en
http://www.visitberlin.de/en
http://www.gotokyo.org/en/
http://delhitourism.com/
http://www.citysightsny.com/nyc-double-decker-tours.html?ref=cj
http://www.newyearsevelive.net/
http://newyears.earthcam.com/
http://veryhappynewyear.com/2015/new-years-eve-events-around-world
http://newyears.co/
http://www.zazzle.com/imagings
http://www.cafepress.com/artisticcreationsbyninakindred1
http://pixels.com/profiles/terri-dixon.html?tab=artwork
https://www.fictionpress.com/u/530752/Nina-Kindred
https://www.facebook.com/adventuresforanyone