It's long since been called the land of kings. This is that part of India where you will find stone temples, turbans, and men with amazing mustaches. This is the part of India that holds adventure and romance; the place that reminds you of Indiana Jones and the Temple of Doom. Rajasthan is an amazing place to be, and Jaisalmer is one of it's amazing cities. The architecture in Jaisalmer is ancient, worked primarily from yellow sandstone and glows gold which gives the city a reputation of being a city of gold.
The architecture in this city is truly amazing. It was once a stop on the trade routes, it was also once the capital of the region. The fort that overlooks the city is one of the largest existing forts in the world. Not just in India, but in the world. The city is home to temples turned hotel, palaces that still house royalty. If you've ever wanted to soak up some culture, this is your spot. Jaisalmer is located in the far west part of India, with it's connector being Jodhpur. This is out of the way.
Jaisalmer has a man made lake surrounded by fascinating temples, and the old town has several Havelis. Most of the Havelis are at least partially open to the public, and most of the temples are as well. There are areas in the oldest parts of town that are full of tiny boutiques crammed in narrow alleyways, just like we've all seen in the movies. You will not run out of things to look at. You will not run out of buildings to wander through or shops to peruse. This is a lively city that still thrives and a lot of that thriving is on tourism. It is said that the lake is kind of dirty, but being a man made lake in the desert in India, that shouldn't shock you too much.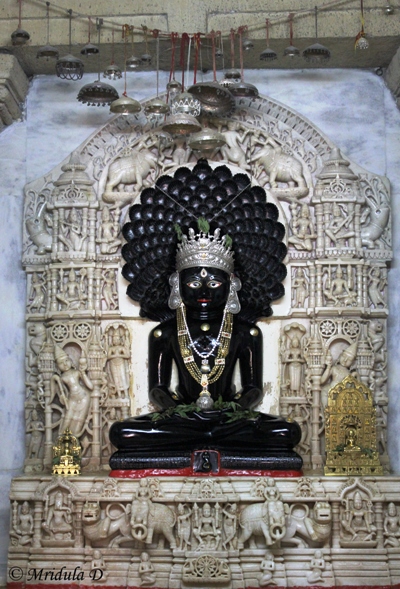 If, by some chance, you don't see enough amazing architecture in Jaisalmer, Lodurva, the ancient abandoned capital is not far away. In Lodurva you will see amazing Jain Temples all over and you can wander to your heart's delight. They are full of ancient carvings, massive cavernous rooms, towers and all kinds of notable features. The area around Lodurva is also crawling with peacocks which is a theme in most of the temples. Rajasthan is home to one of the world's largest populations of Peacocks.
I'm an architecture buff, and I could spend all week looking at temples, palaces, forts, and havelis. But there's more than that. The reason that I've chosen this spot at this time is because this is peak season for travel to this region of India, and it's that time of year that they have the Desert Festival.
Jaisalmer sits on the edge of a desert. Desert National Park and Sam Sand Dunes Park are close by, and are the most amazing part of the area. It's just like the Sahara in places, and the folks in this area are actually desert people by nature. Every year in January, they have a festival celebrating the desert. The Desert Festival is that time of year when the sands of the desert explode in the colors of the native costumes that the locals wear for the festival. Camels come to town, puppet shows abound, along with dancing, mustache contests, turban tying contests and so much more. It's a great time to visit the area. It's something that you won't soon forget. There are all kinds of events and contests to follow, and some really great food. The festival or festivals go on into the month of February and are a great source of entertainment and cultural education.
And what would be the creme de la creme of the Adventure for Anyone on this trip? You can take an overnight camel safari into the desert. There is a guided tour that takes you out to a luxury camp where you eat like a local, participate in song and dance and other entertainment, sleep in your own luxury tent or under the stars, and see some of the most amazing sunrises and sunsets you've ever seen. It's the experience of a lifetime, and it's all part of the experience of visiting Jaisalmer.
So, it's January, and you have no reason to go out, because you live where it's cold. Pack your bags and go to where it's peak season for tourists, just like you who want to get away. Come and boat on the lake, visit temples, palaces, and forts, go to a festival, see the desert up close and personal, or stop and take a look at the peacocks. It's all waiting in the corner of Rajasthan in India in a city called Jaisalmer.
Enjoy!
http://www.journeymart.com/de/india/rajasthan/jaisalmer.aspx
http://jaisalmertourpackage.in/jaisalmer-and-rajasthan-tour-packages/
http://www.jaisalmertourism.com/jaisalmer-parks/index.html#desertnationalpark
http://www.mapsofindia.com/jaisalmer/tourism/
http://travel.india.com/jaisalmer
http://www.jaisalmer.org.uk/tourist-attractions/
http://www.jaisalmer.org.uk/excursions/lodurva.html
http://www.rajasthantravelguide.com/city/tourist-places/jaisalmer/lodurva-jaisalmer.html
http://www.lakshmisharath.com/2014/11/04/visit-lodurva-jaisalmer-rajasthan/
http://www.jodhpurjaisalmer.com/#!
http://www.rajasthantourism.gov.in/http://www.rajasthantourism.gov.in/
http://adventurecamels.com/
http://trotterscamelsafarijaisalmer.com/
http://www.mirvananatureresort.com/acitivites/jeep-and-camel-safaris-through-the-dunes.html
http://www.jaisalmer-camelsafari.com/
http://www.jaisalmer.org.uk/desert-festival.html
http://www.journeymart.com/holidays-ideas/festivals/desert-festival-jaisalmer.aspx
http://www.zazzle.com/imagings
http://www.cafepress.com/artisticcreationsbyninakindred1
http://pixels.com/profiles/terri-dixon.html?tab=artwork
https://www.fictionpress.com/u/530752/Nina-Kindred