What is it? The place is called Furnace. Imagine that. The island is Sao Miguel in the Azores. I have a lot of explaining to do.
Let's start with the basics. The Azores Islands are an archipelago of nine main islands and other various places. Sao Miguel is the largest and considered the green isle. The Islands belong to Portugal, but sit just off center in the Atlantic Ocean. You know how most people like to go to the islands in the Caribbean? Well, as you go south, hang a left and go a long long way. You'll find it.
This is where you'll find them. They are interesting. Back in the day, before everyone had a long distance jet, they were the Atlantic refueling station for many countries' militaries. They were a stopover for commercial flights as well. Hell, even Amelia Earhart stopped off there.
Now Furnace. This is a beautiful area that used to be riddled with volcanic eruptions. Nowadays, it still has it's natural sulfuric heat, but it's been put to good use. This is why to visit.
The geothermal mud baths are said to cure what ails you. People have been coming here for decades and longer for the baths. They run a little over 100 degrees, and are all natural. There are geysers in the area and there's something else.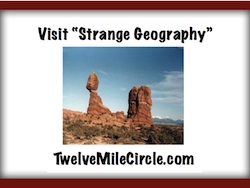 Cooking Cozido in the ground here has become a Sunday tradition on Sao Miguel. The locals mix their stew ingredients together, put them in a pot and come to Furnace, where they bury it in the ground for hours to cook it hermetically. It's unique. It's also a great way to spend a Sunday with family and friends. The Cozido is normally some beef and sausage with cabbage, carrots, turnips and other veggies.
Looks yummy. Traditional Azores cuisine.
There are many things to see and do on Sao Miguel. They have a beautiful botanical garden.
They have unique housing.
The village is lovely.
Let's face it. All the boating, beach sitting, cliff diving and snorkeling, is not even interesting when you get a load of all the volcanic activity in this place. The public baths have been around for centuries. The Cozido in the ground is an ethnic tradition. This is where it's at. This is what makes Sao Miguel tick.
It's one of the most interesting ways I've ever heard of to cook.
I like to get off the beaten path. There are many more common things to do in the Azores. This is just that thing that makes the place truly unique. That's what I like.
To get there is the trick. Most airlines go through Lisbon to get to the Azores. You fly all the way across the pond to come back on TAP Airlines. I recommend using this little fact to take a long layover and spend some time in Lisbon as well. It's a fabulous city. The last I knew there was a weekly flight from Dulles Airport in Washington DC to the Azores. It's a tricky way to try and do it though, because you only have one shot a week.
So come and try the water, but be careful. It's a little warm.
http://www.gonomad.com/destinations/0707/azores.html
http://www.azores-islands.info/uk/places/sao-miguel/furnas.html
http://www.visitazores.com/en
http://www.eicadventures.com/travel_destination.php?hol_country=Azores
http://www.realadventures.com/listings/1126078_Jeep-Safari-Guided-Tours-SMiguel-Azores
http://www.azores.com/sao-miguel
http://www.portugaltravelguide.com/en/furnas.htm
http://www.azores.dk/Esao_miguel.htm
http://www.cafepress.com/artisticcreationsbyninakindred1
http://pixels.com/profiles/terri-dixon.html
http://www.zazzle.com/imagings
Come visit an amazing place where it wasn't so long ago that the volcanoes ruled.
Enjoy!